Custom Welding Projects
Alex can build the custom project you need, or repair the one you already have!
Over 20 years of welding experience
Alex can bring his mobile Arc Welding setup right to you
Covering the greater Grand Rapids and Lakeshore area, but willing to travel
Also have Jenison shop, where we can repair what you need, or fabricate something new!
Custom Rack
This was a fun project for a good cause. I was contacted to build this rack for a missionary family who was traveling from Grand Rapids MI to Belize South America, in this bus.  I was given a budget and told to create to my hearts content. We knew it needed to hold a decent amount of weight but be a bit larger than a hitch rack and more secure.

We started with a platform made from angle iron and mounted 1/2 inch plywood as the platform.

Then we attached that directly to the solid bumper with bolts. To give support to the outer edges, we angled back, at the edges directly to the bumper mounts. Then we placed a heavy center support and attached it utilizing the existing hitch. The entire platform can be removed by removing 4 bolts and the hitch pin.

I'm happy to say, it worked great and the famliy has been in Belize, for a few years now and the rack is still being utilized today!
Call Us Today!
(616) 502-6731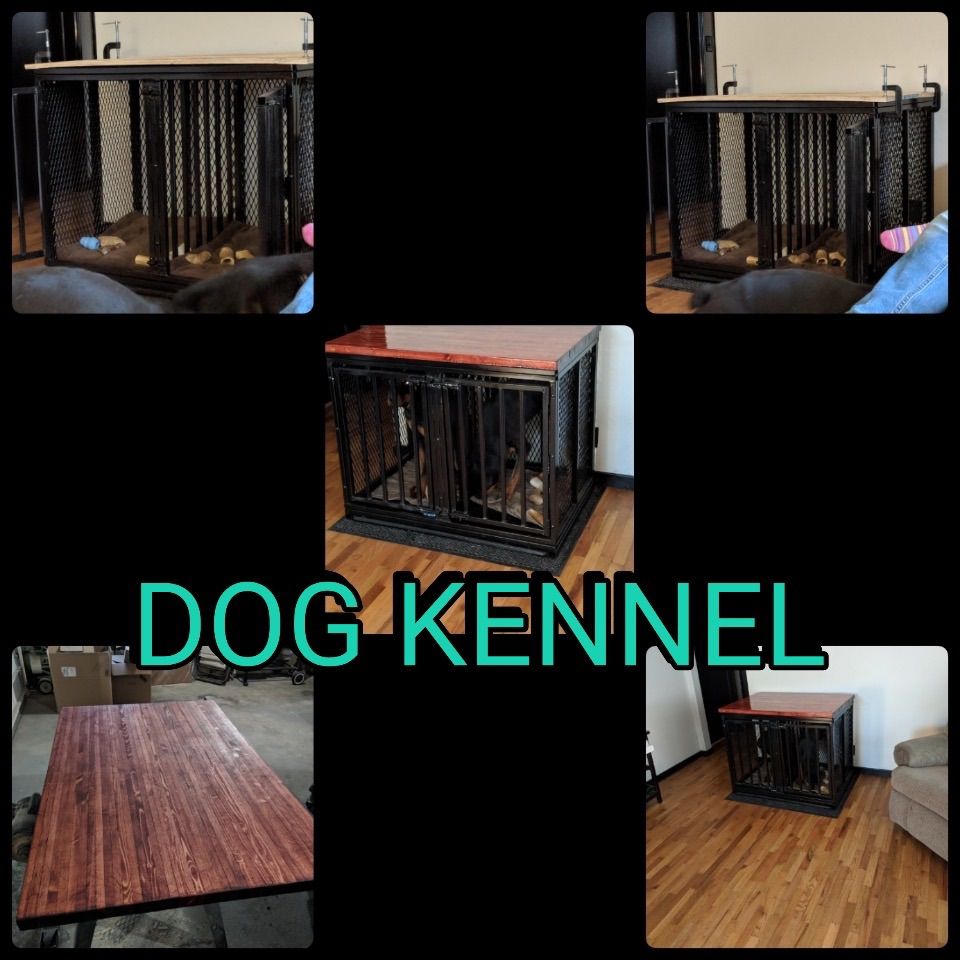 Dog Kennel
This project ended up coming home!  I have two naughty Rottweiler puppies who needed a better cage! They could destroy any bought cage I found!

Time to solve that problem. Utilizing existing trays, I came up with the dimensions for this beast cage.

Built fully out of 1x1 steel square stock. The sides and floor can be unbolted for easier transportation. 

We placed this in our living room so to make it more presentable, we built a chopping block top and stained it a beautiful red oak! it attached with screws through the bottom.
Close
Close